I just got back from an hour of roller skating at our community center's concrete slab (in Buena Vista) and I'm feeling some love for our county. That's not unusual, though. Every day, even after two and a half years of living here, is full of gratitude for being able to live in this magical place. (All photos are my own. Please do not use without permission.)
My husband, Adam (of Humanitou), and I picked Chaffee County for a gazillion reasons after opening up our search to the western half of the state of Colorado (read more about my super nerdy evaluation process here and here). I'll go more into reasons we continue to love it below, but in the meantime, as my ninth year of fully remote work quickly approaches, I want to celebrate where we are. I've been a small business owner, social enterprise founder, and remote product management consultant (current state) here.
Day Trips
While my parents have been in town for a few weeks visiting this summer, day trips have been on our minds. And making a decision is a challenge every single time. That's a great and fortunate problem to have because, as Adam and my mom have both reminded me, we can't go wrong.
We're within two and a half hours of some of the most appealing destinations in the state.
Last weekend we decided to knock off a longtime wishlist item of paddleboarding at Frisco Bay Marina, for example.
And yesterday, my mom and I made stops at Independence Pass and The Grottos before finding our way to the Saturday Market in Aspen followed by an incredible brunch at Mawa's Kitchen.
Also on the ongoing list of to-dos is:
And in the winter:
Do we cross-country ski in Leadville and inhale a panini at Buchi Cafe Cubano?
Snowboard (or ski, though these days I lean heavily toward snowboarding) at Cooper (50 minutes), Monarch (45 minutes), or A-Basin (an hour 40)? We fell in love with Cooper last year and became season pass-holders there for the upcoming season, though we've also been pass-holders at A-Basin and Monarch and would highly recommend them all. (Ride indie!!!)
Local Insights + Favorites:
Before I get to favorites, note that around 80% of the county is (now) public lands, which means a few things. (While ~80% "public lands," it's also important to note we are on Núu-agha-tʉvʉ-pʉ̱ (Ute) lands.)
1) Trails are limitless and it's still possible to find solitude even in the midst of the busy tourist season in the summer. We talk about how even if we live here for the rest of our lives, we will likely be discovering new trails until the very end.
2) Growth will be limited, which is a positive and a negative.
3) Real estate is a challenge. It's a great investment for those who can afford it, but attainable housing is a real challenge and signs of employee shortages are common enough sightings. We've watched home values go up by about 50% in the last two-and-a-half years alone and in the summer of 2023, they are just now feeling like they are leveling off. Purchases of property for short-term rentals pose another challenge, as locals who live and work in the county are being priced out.
4) Despite being just under 8000 ft. in elevation, this area is known as the Banana Belt. We do get the occasional snow in the winter, but it often melts quickly. Salida gets ~330 days of sunshine! (Probably BV, also, but I happened to find a source for Salida first.) We spend lots of time outside throughout the winter, even when temps dip.
5) We're surrounded by the Collegiate Peaks, which means several 14ers to hike, as well as multiple access points for the Colorado Trail.
6) We also have a few great lakes and reservoirs within 30-60 minutes including Cottonwood, Clear Creek, Twin Lakes, Turquoise Lake, and Taylor Park. We've had some fun times SUPing at McPhelemy Park even, for a hyper local spot.
7) Here in BV, despite a population around 4,000, we have a number of incredible independent restaurants and businesses. Favorite eats include:
8) We have a drive-in theater!
9) From May to October, hummingbirds are everywhere. This is one of my greatest joys each year.
10) We have an incredible public library.
11) We feel mostly awesome about encouraging our kiddos to be independent around town. Our youngest's adventures and random (but plentiful) kindnesses from locals have renewed my faith in humanity.
The Energy
One of the key things that drew us here initially was this emerging creative and entrepreneurial energy and strong county leadership and partnerships across multiple areas. I worked on a social enterprise real estate concept, Like Hearts Lab, for four years that I was working toward bringing to life here (before hitting pause last summer.)
We have an incredible and growing Small Business Development Center (Central Mountain SBDC), great programs coming out of the Chaffee County Economic Development Corporation, and well-established yet growing chambers of commerce in Salida and Buena Vista.
Rural CO entrepreneurs are also strongly supported by networks like Startup Colorado, West Slope Technologists, the South Central Tech Sector Partnership, and are within reach of Southern Colorado Startup Week, West Slope Startup Week, and Denver Startup Week.
I could go on, but I've got to cut things off somewhere. "The mountains are calling…"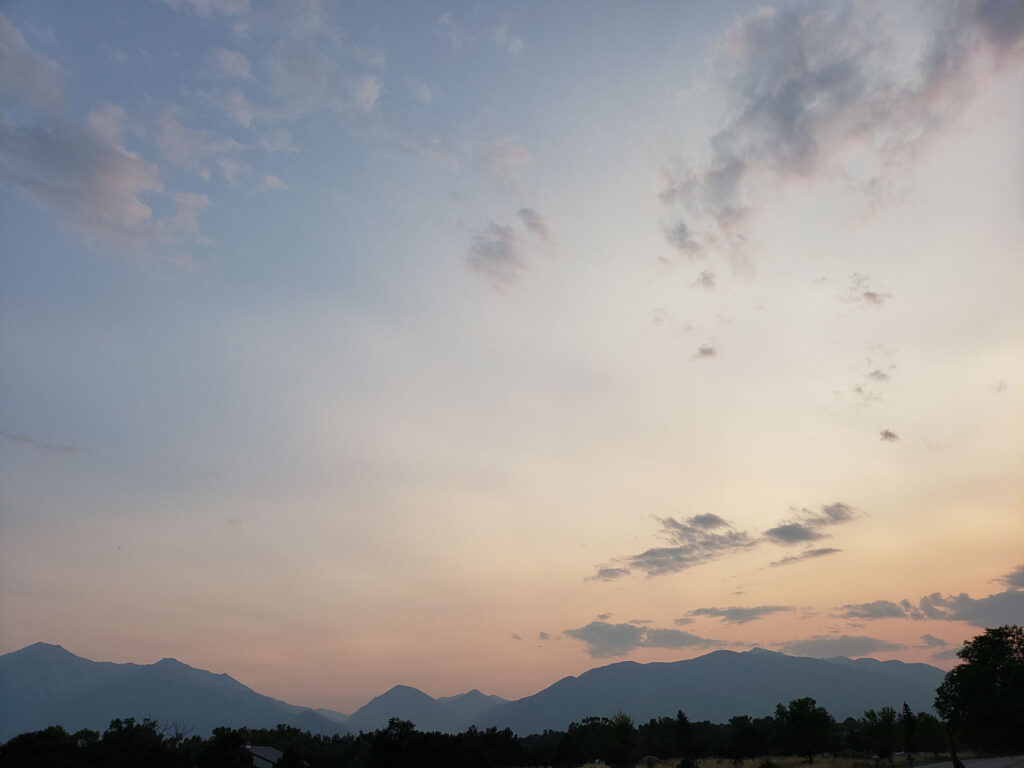 Want to chat about Chaffee County magic? Drop me a line at b at beccawilliams dot xyz.