I decided to take a solo road trip/retreat this fall and initially had a hard time pinning down how and where to spend my time. This itinerary was ultimately shaped by a random combination of things including roller skating, shooting expired film, and places my family was not likely to visit on another trip. I drove around 2200 miles from our home in Colorado, with a long detour to Mesa, AZ to see an amazing art exhibit, to Tucson, Marfa, TX, and back to Colorado.
Santa Fe
I adore Santa Fe, but on this trip, it served merely as a pit stop.
Do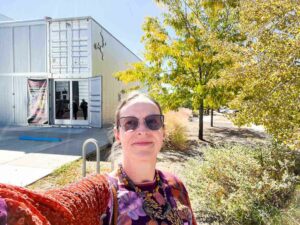 Eat
Mesa, AZ
Another quick pit stop!
Do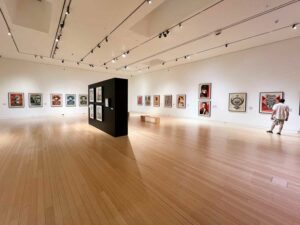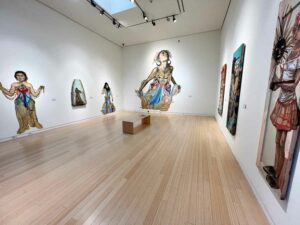 Eat
Tucson
Do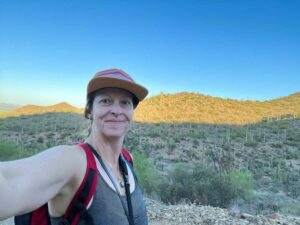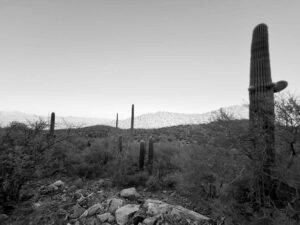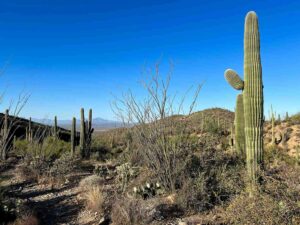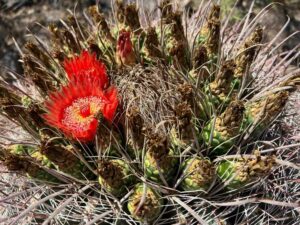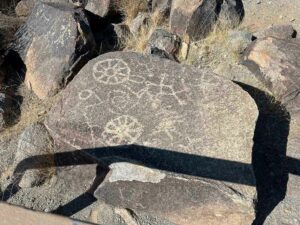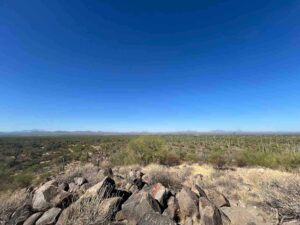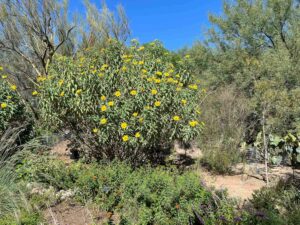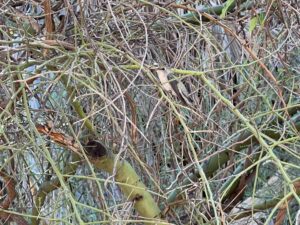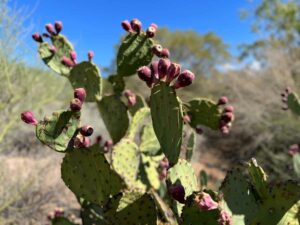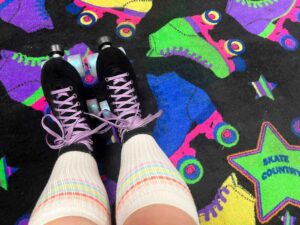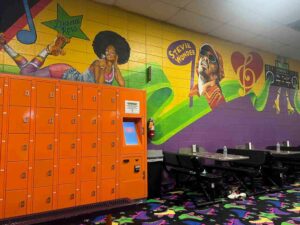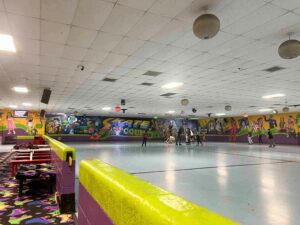 Visit MSA Annex, a cool shipping container park with shops and restaurants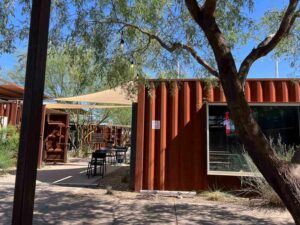 Eat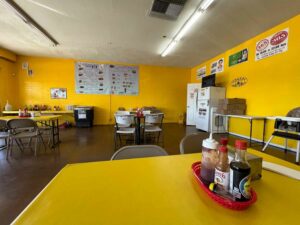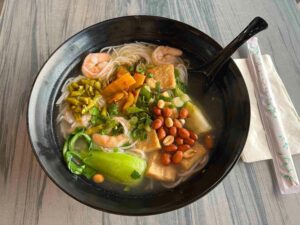 Sleep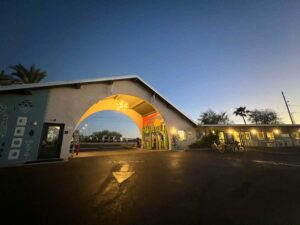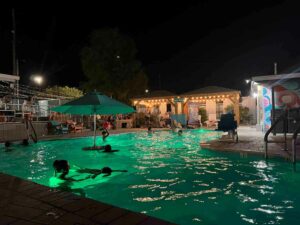 El Paso
I rolled into El Paso early afternoon and parked around the corner from where I was going to eat (see below). I had already stopped at an auto parts store in Deming, NM to get a diagnostic code for a check engine light that came on a hundred miles or so earlier ("engine oil pressure control circuit stuck on") and then at a nearby mechanic's shop who reset the code for me. As soon as I put the Jeep in park in El Paso, the light came back on to my dismay. This set me in scramble and decision mode. A couple of days later, I was going to be in a super remote part of the country and likely without cell service for a while. Do I hedge and reset the sensor again and leave it at that? What happens if there is actually an issue and I'm stuck in the middle of nowhere? Do I want to pay now or pay later? After my yummy meal of chicken mole enchiladas, I headed over to the one Jeep dealership in town and pleaded with the service tech. They were already backed up for the day, but I ended up with an incredibly empathetic person helping me who did everything he could to make sure I'd get on my way safely. Around 2 p.m. I prepared myself for the idea I might need to stay the night in El Paso instead and wait for the Jeep to get fixed. I decided to wait around until closing time at 6 p.m. to see what they could do. A minute or two before 6, I had a new oil pump and sensor, (and a hefty $1300 bill), but I was ready to continue on to Marfa. Shout out to Charles and Dick Poe Chrysler Jeep for the last-minute and timely fix.
Eat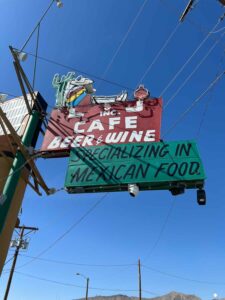 Marfa
Do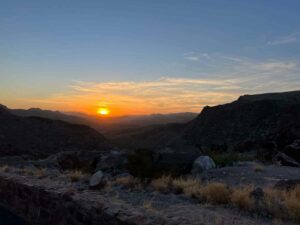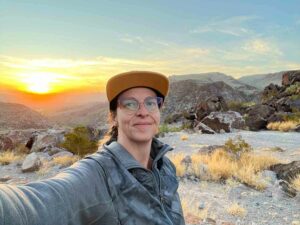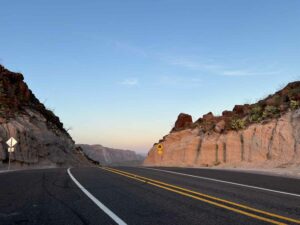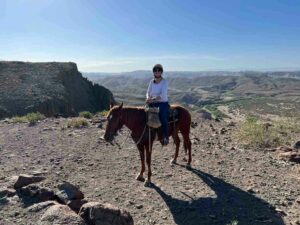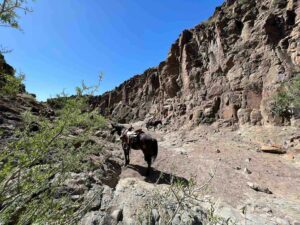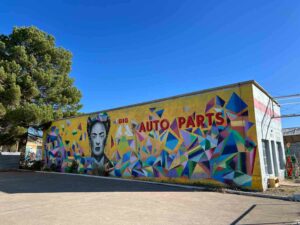 ( Frida Kahlo mural by by Gabriel Portillo and montywelt)
Stop at Prada Marfa (note this is not actually in Marfa, but is around 30 minutes away and is an art installation by

Elmgreen & Dragset

)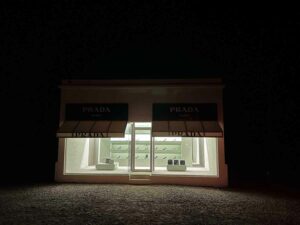 Check out digital (and analog) galleries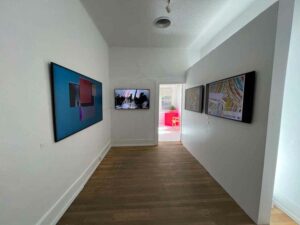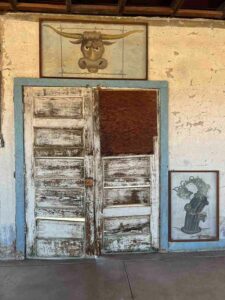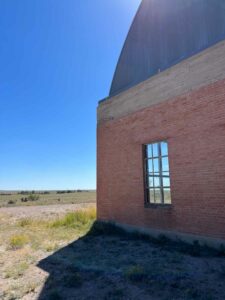 Try to spot the Marfa Lights

It's worth hanging out at the viewing platform just to observe fascinating human behavior and talk of who believes what. I only saw headlights the night I was there, but it was still a beautiful place to sit for a while.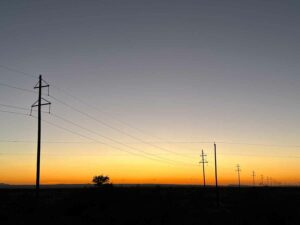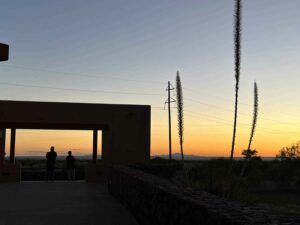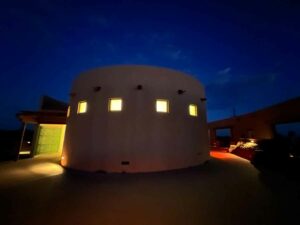 Eat
Sleep